Eat dinner late: Spanish people don't usually have dinner before 9pm!
Have a snack between 5pm and 7pm: because they have dinner late, Spanish people have a snack in order to last until until 9pm
Share your food: Spanish people usually order tapas for everyone to share so don't feel possessive about your food!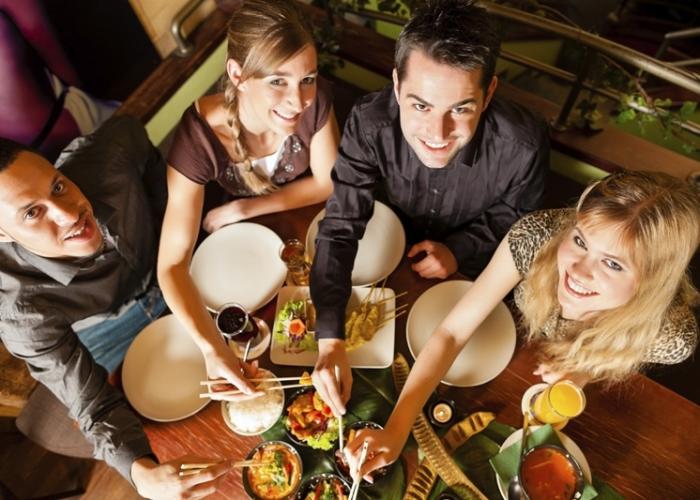 Do be afraid to nap: la siesta is a cultural institution in Spain and a lot of shops close between 2pm and 5pm in summer
Kiss to say hello: Spanish people kiss each other on the cheek to greet someone
Don't be afraid to swear!
Tipping is not compulsory: you don't have to tip 15-20% like in the US, but if you leave the 1 or 2 euros that the waiter hands back to you, it will always be appreciated
Treat your friends on your birthday: Spanish people celebrate their birthdays by treating their friends, inviting them for food and drinks
Be direct: don't hesitate to say what you think
Don't be surprised if no one is doing anything when it rains: the weather is always a good reason to cancel a plan
Follow season rules: don't expect to go to the pool in September even if it's still very hot, summer season is over and they're all closed
Eat while standing up: this is the best way to eat tapas!
Get used to the relaxed timetable: don't be surprised if 3 people have their doctor appointment at the same time, it's just to make sure that someone will turn up!
Value family: family is very important for Spanish people and it is not unusual for different generations to live under the same roof so don't get overwhelmed at family dinners
Drink wine: Spanish people are very proud of their wine and drink a lot of it!
When ordering coffee, don't ask for an 'espresso': it's called 'caffé solo' in Spain

Avoid discussion about regionalism if you're not informed on the topic: Spanish people can get very defensive on the question
When having a beer, try and sit at the bar (and not at a table) - and talk to the bar owner!
Go outside the big cities and visit small towns
Try and shop at local markets: although there are more and more supermarkets, Spanish people still tend to prefer local shops
Watch football games: in a bar, it's even better!